Click on a thumnail to see the image in full.
Emergency Medicine Trainees' Association (EMTA) conference.
19th November 2019. Over 40 attendees spent 45 minutes playing The Floor with its creator, Dr Salwa Malik.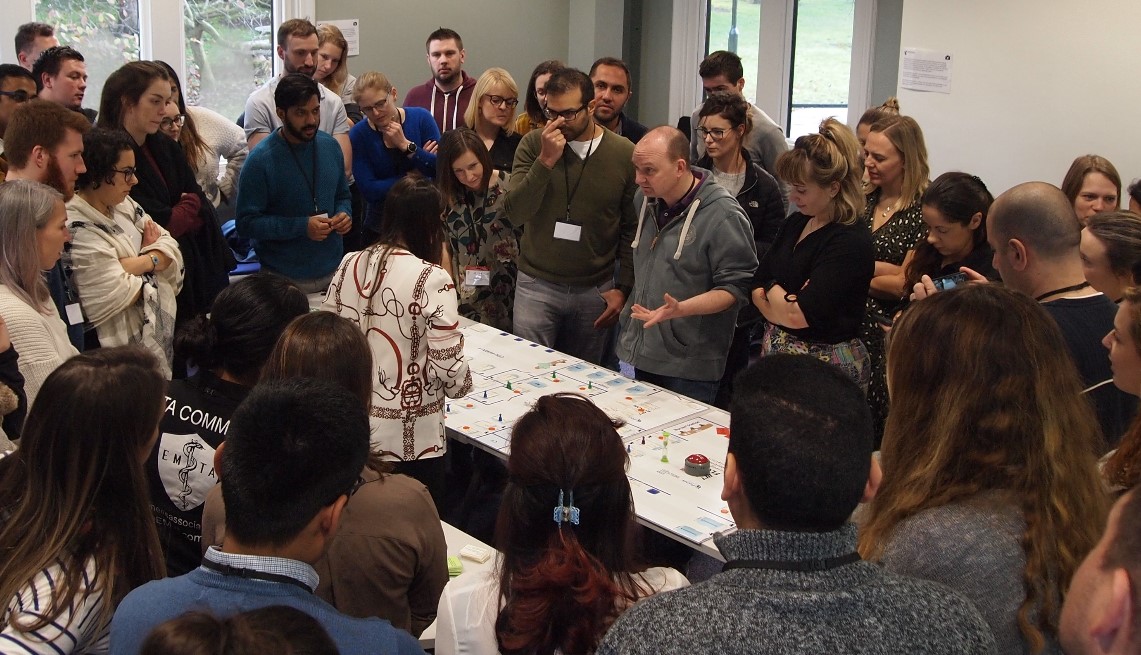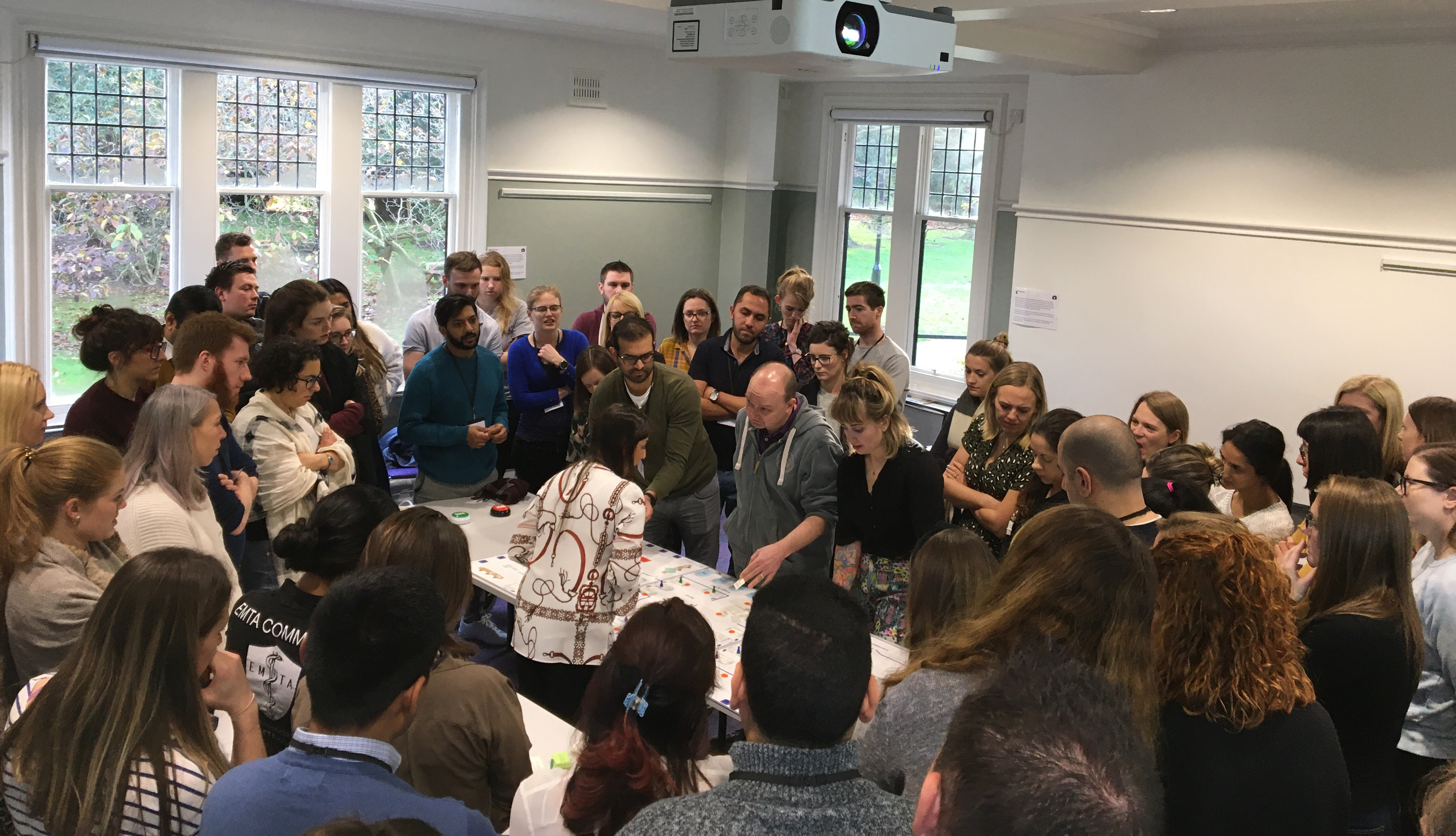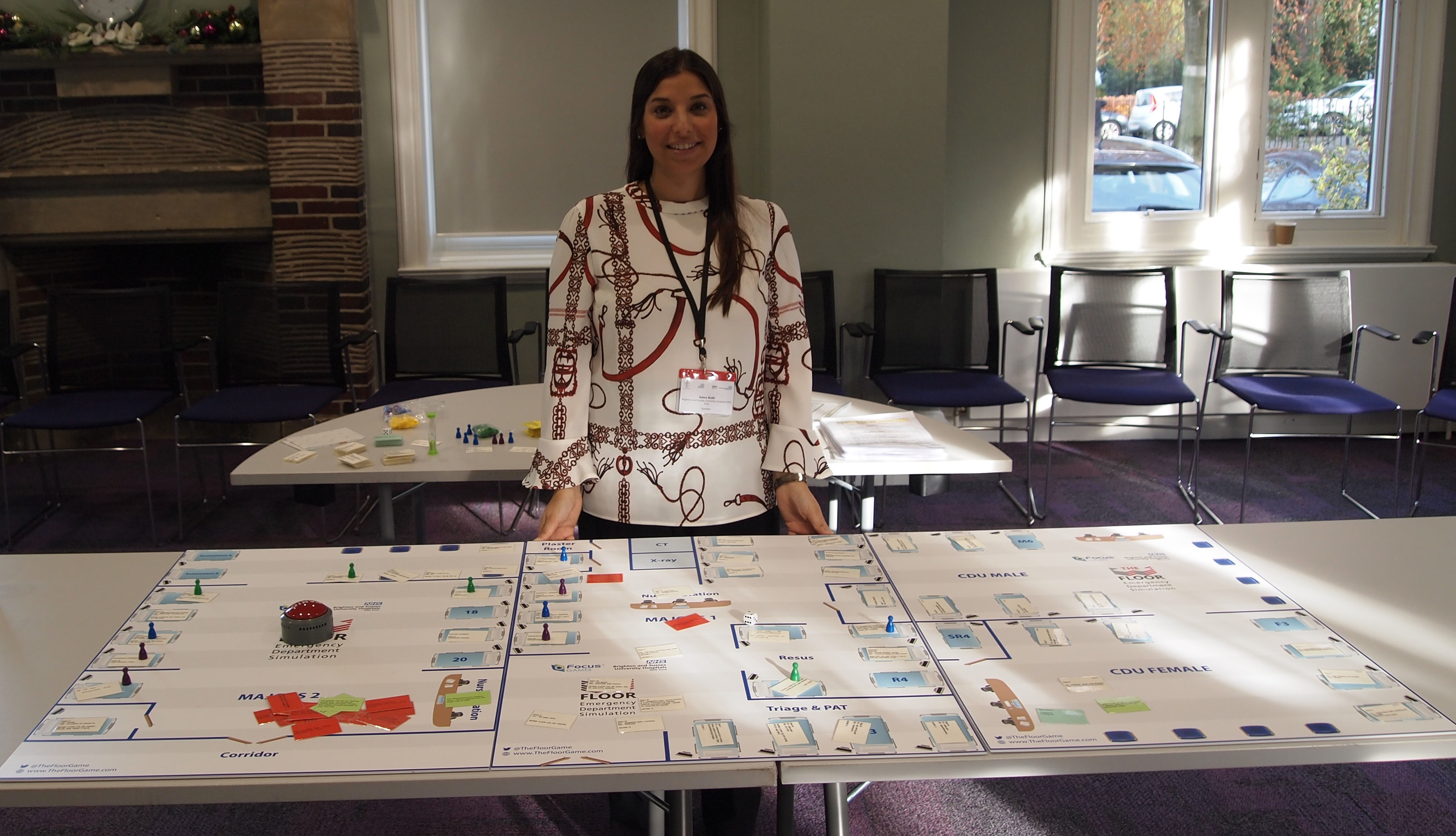 Images of the game.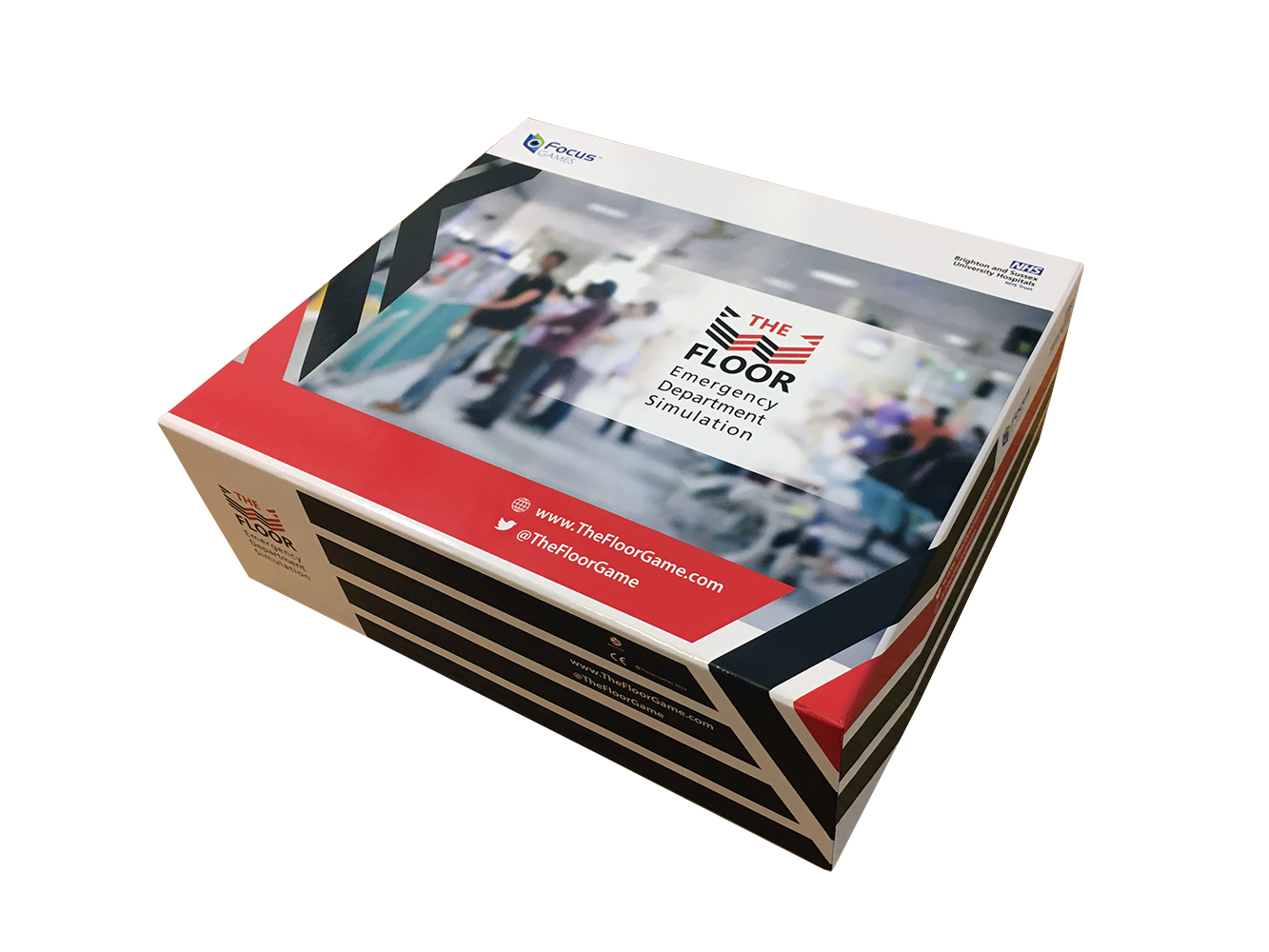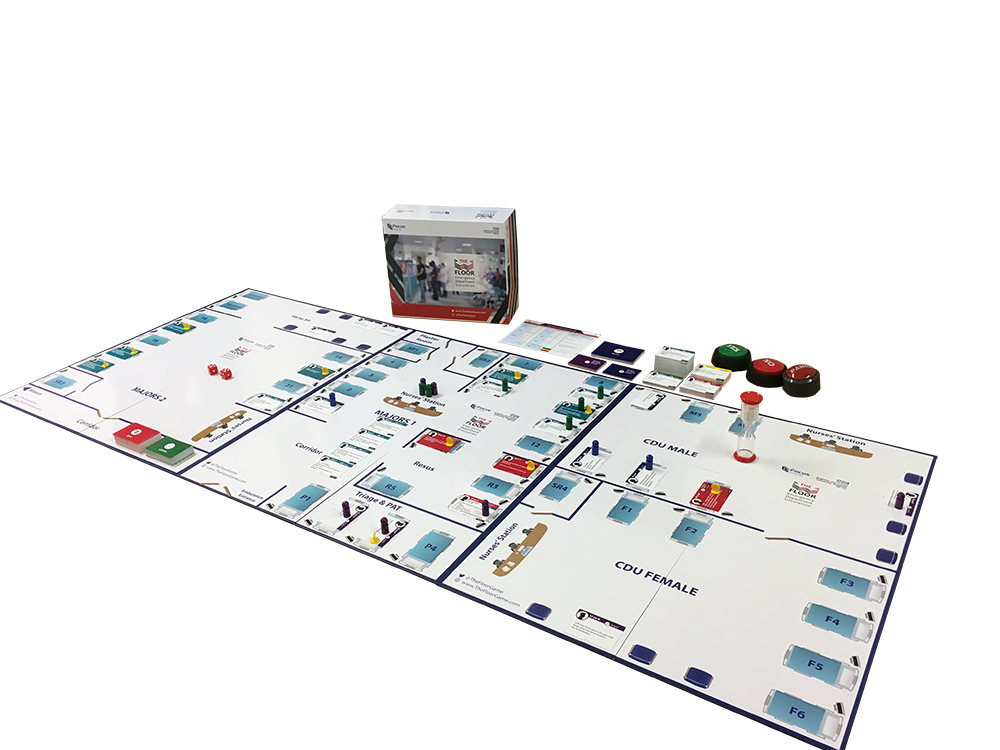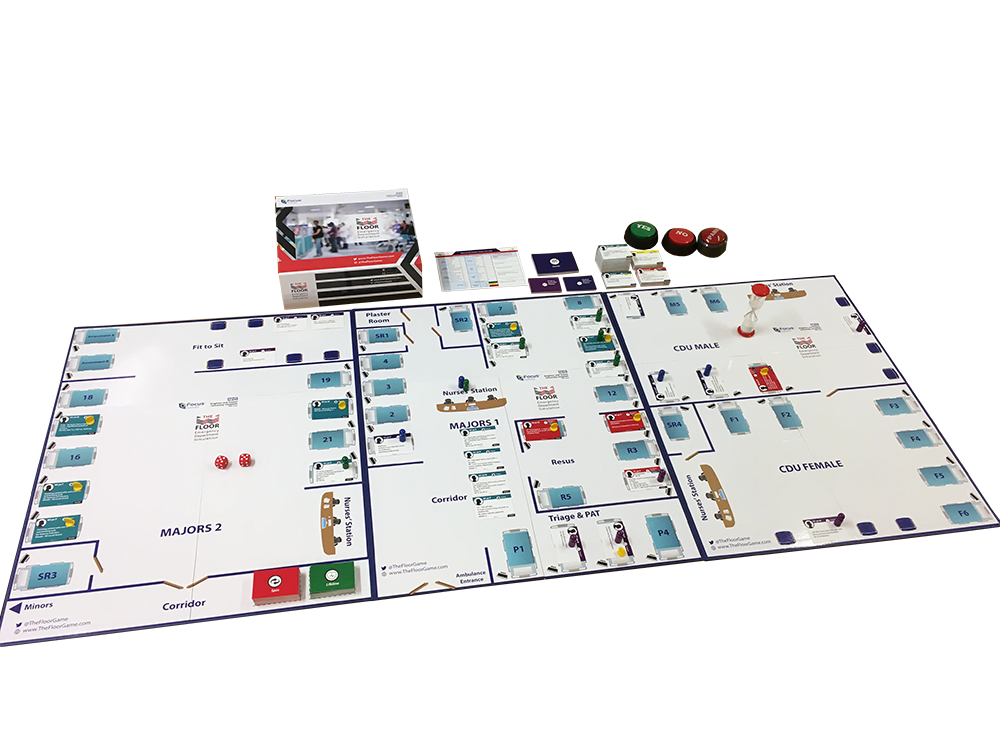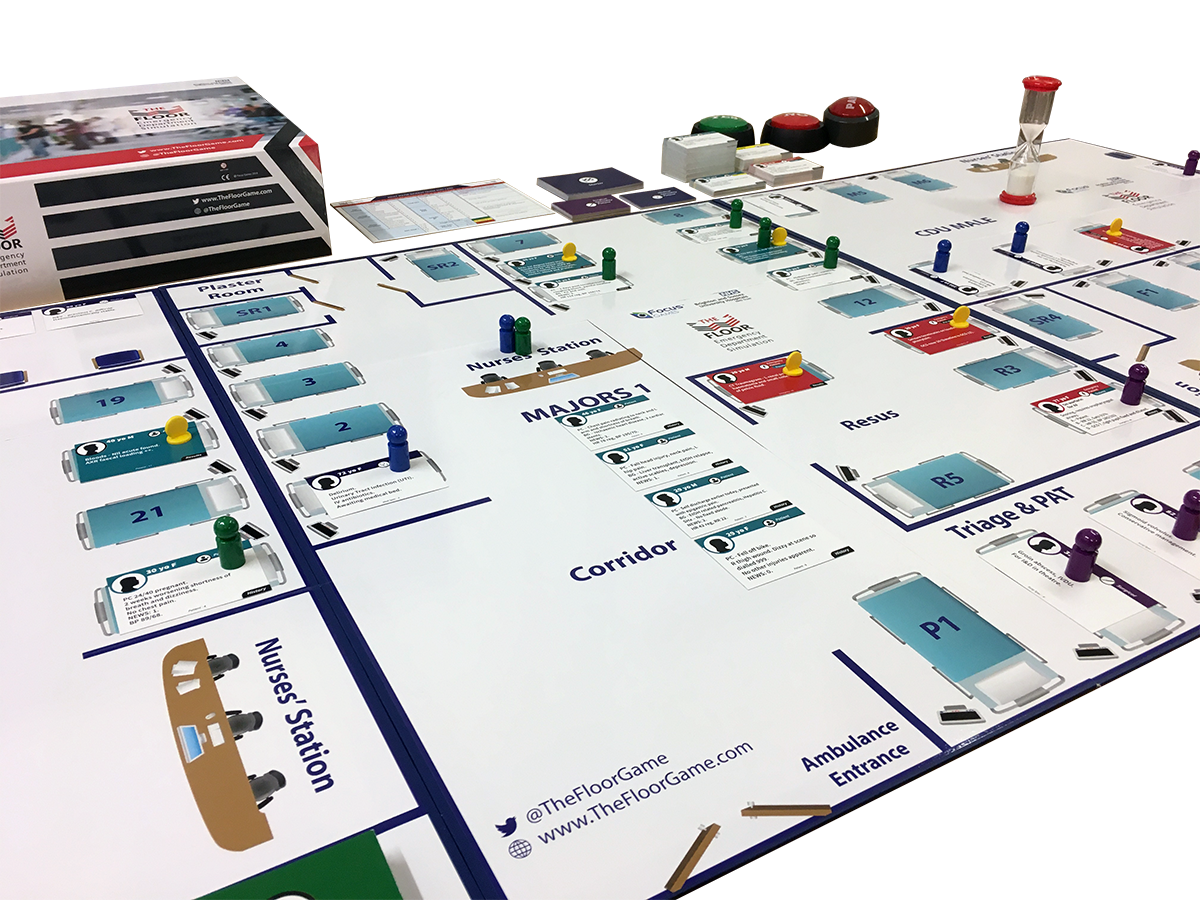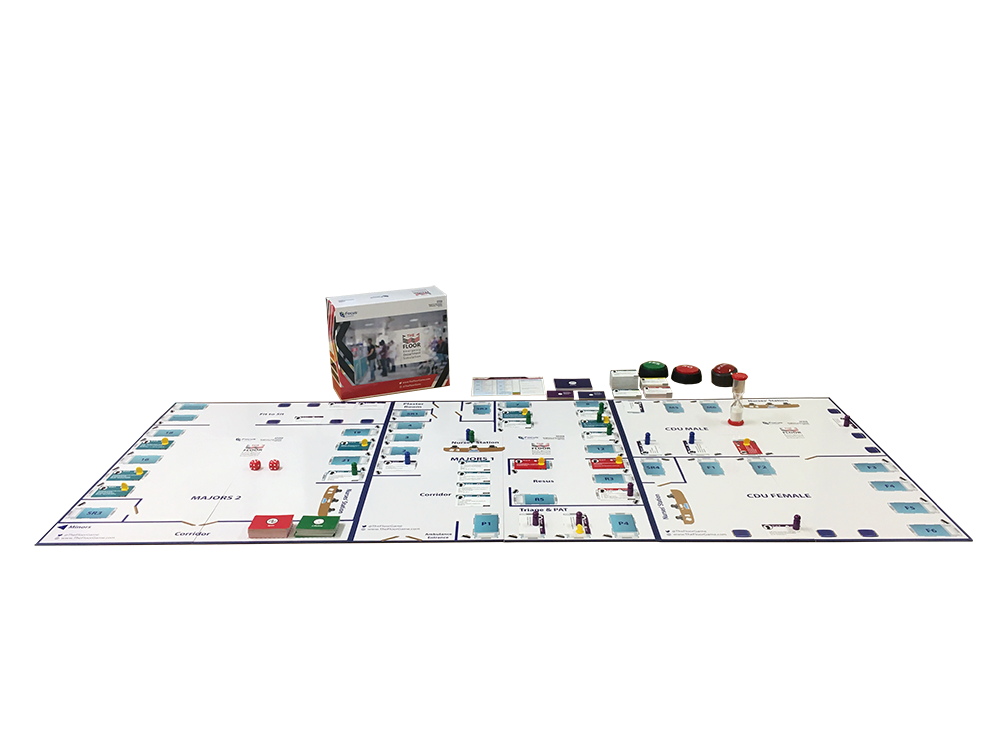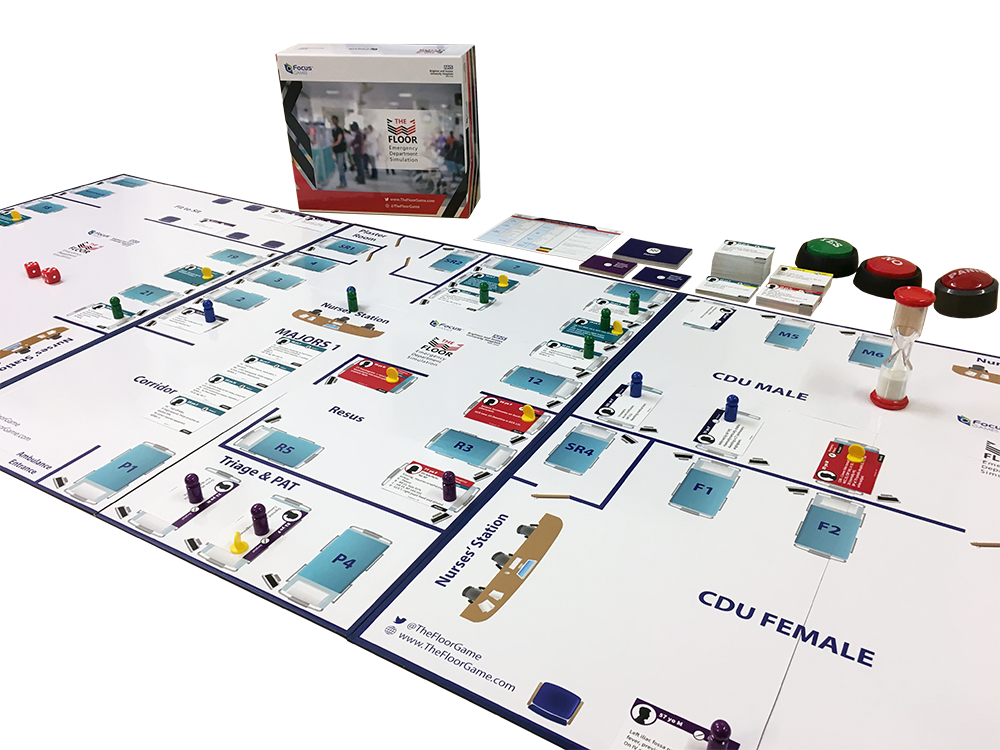 Brighton and Sussex University Hospitals NHS Trust.
30th January 2020. A group of EM clinicians at the Royal Sussex County Hospital enjoying a training session, using The Floor. Dr Salwa Malik acting as the game's Lead Simulator.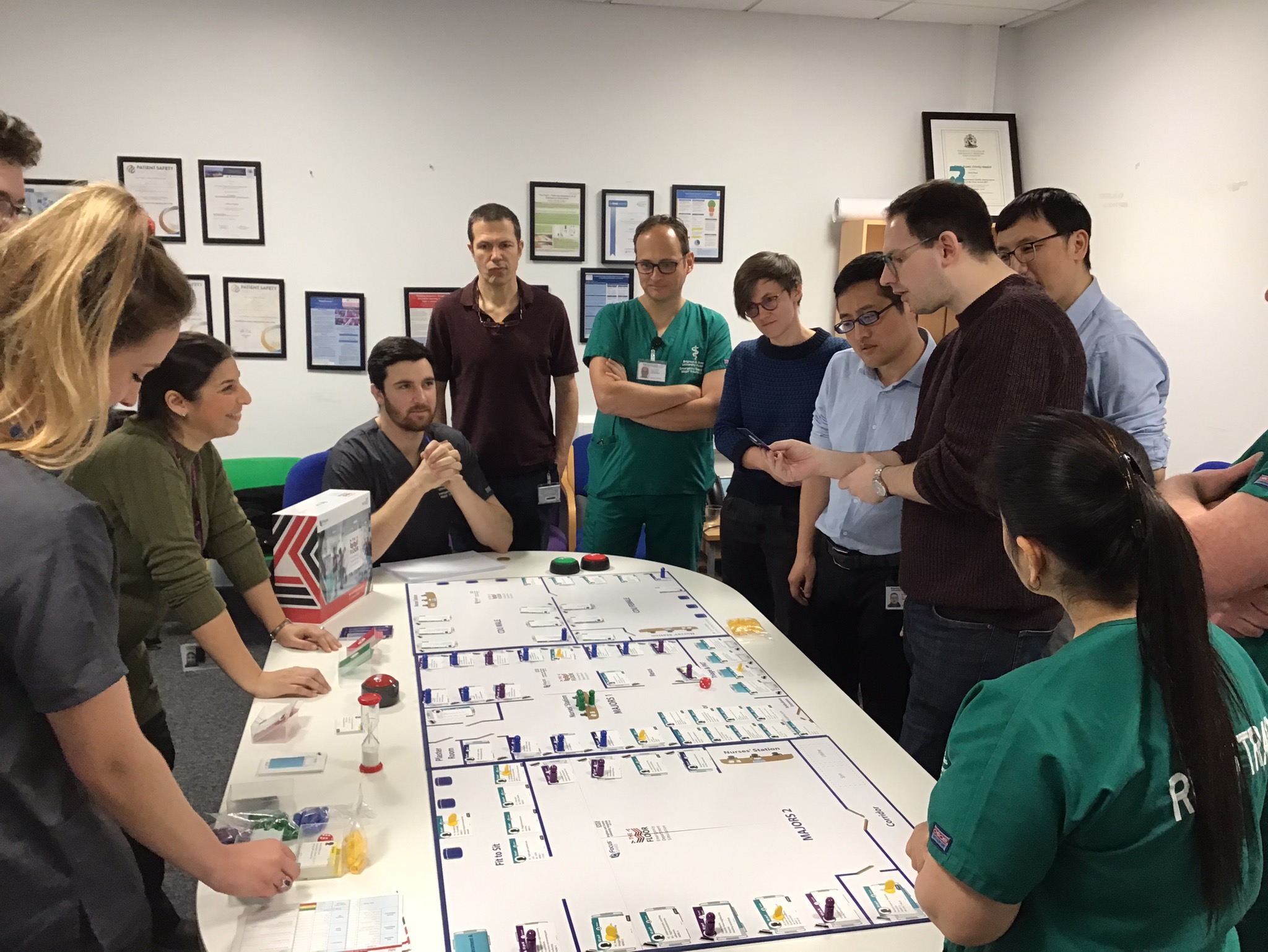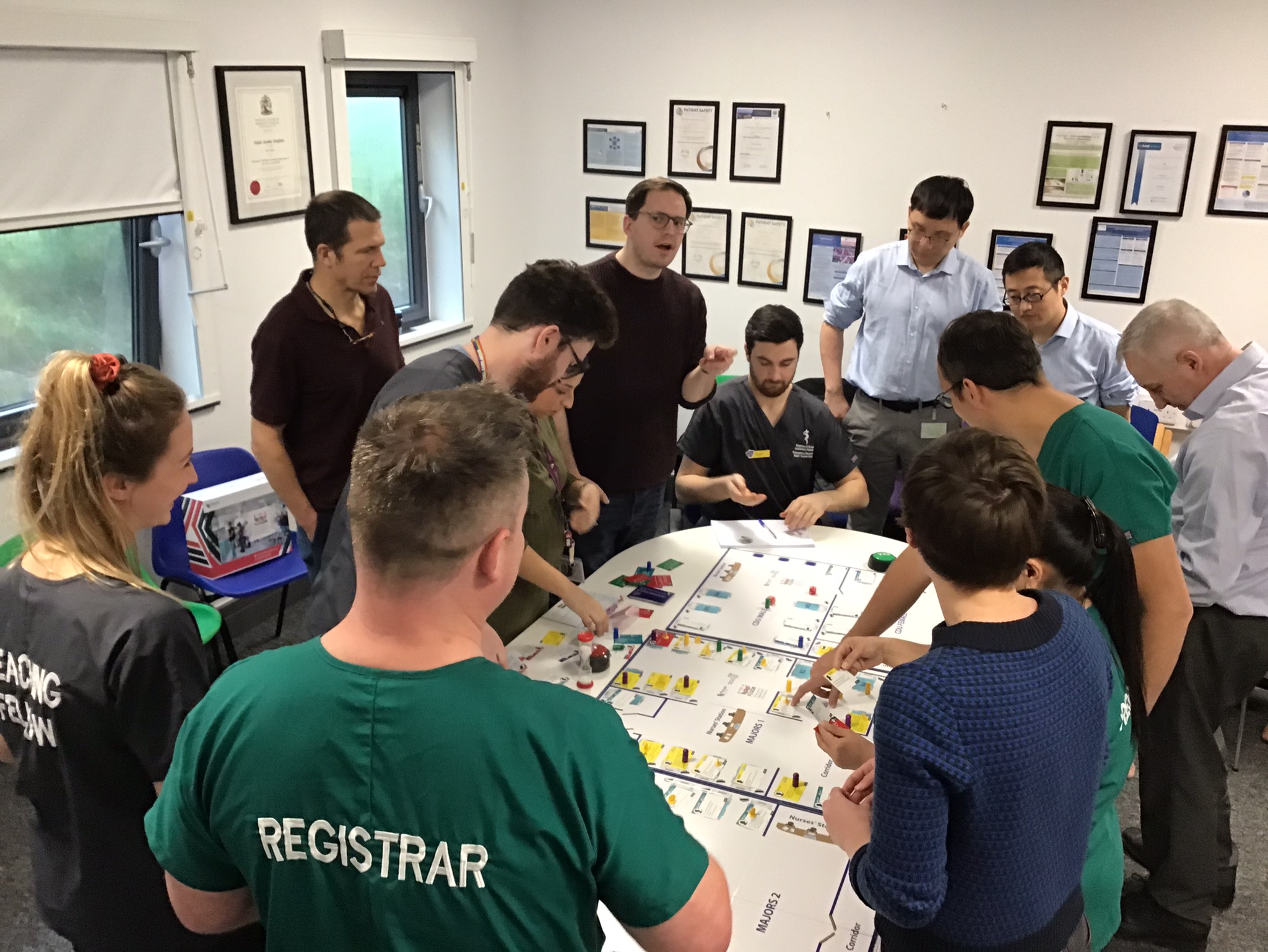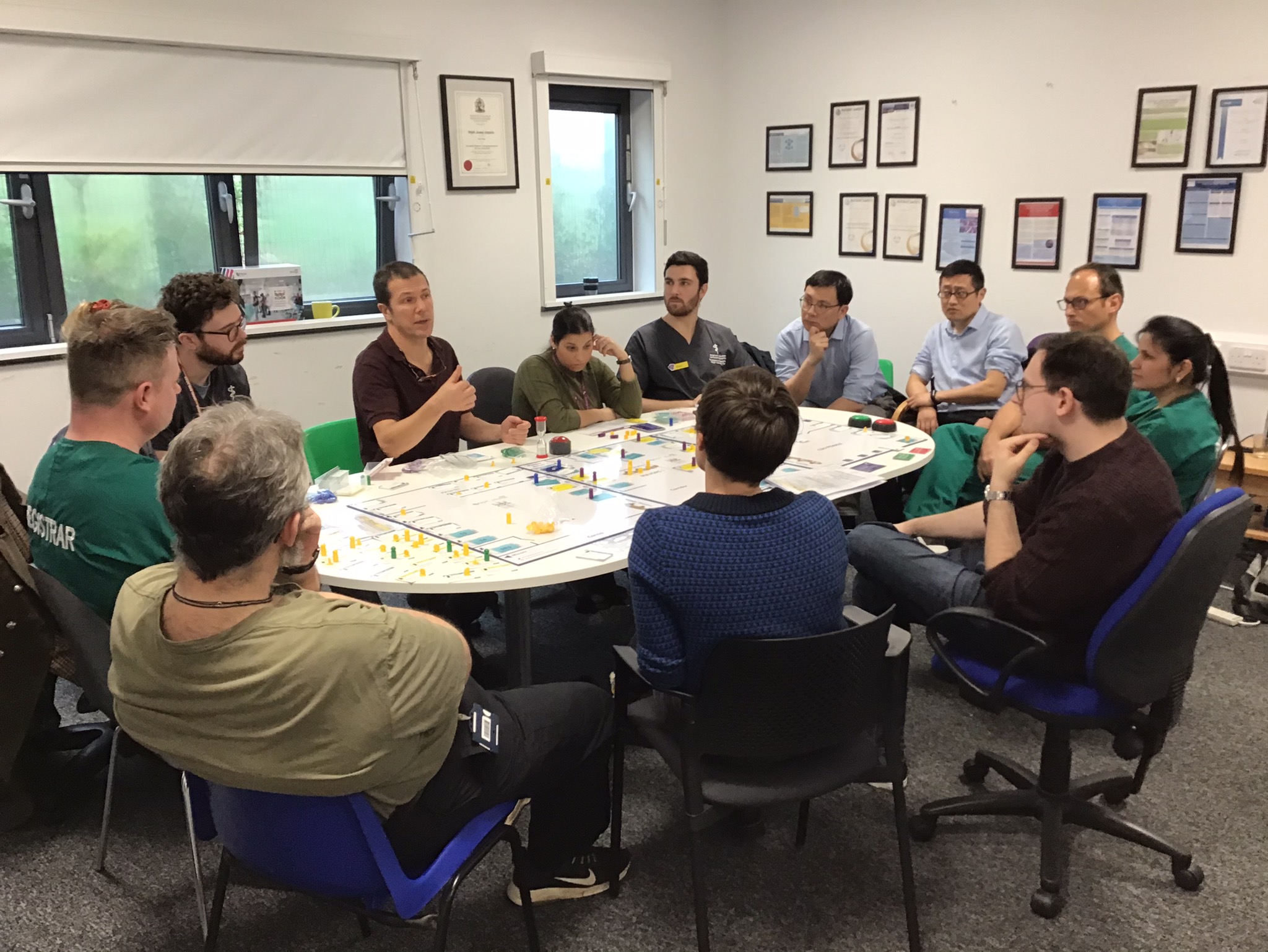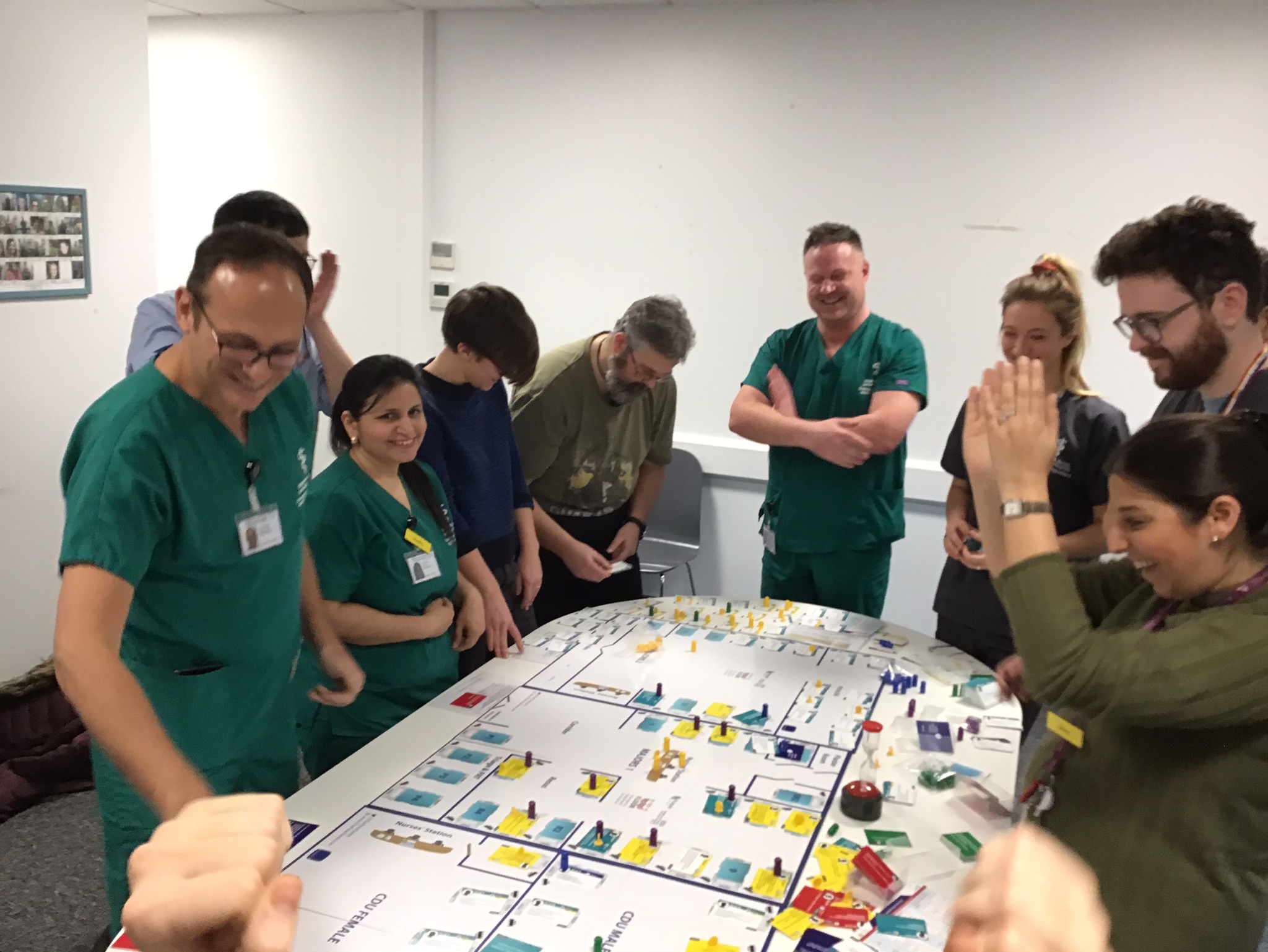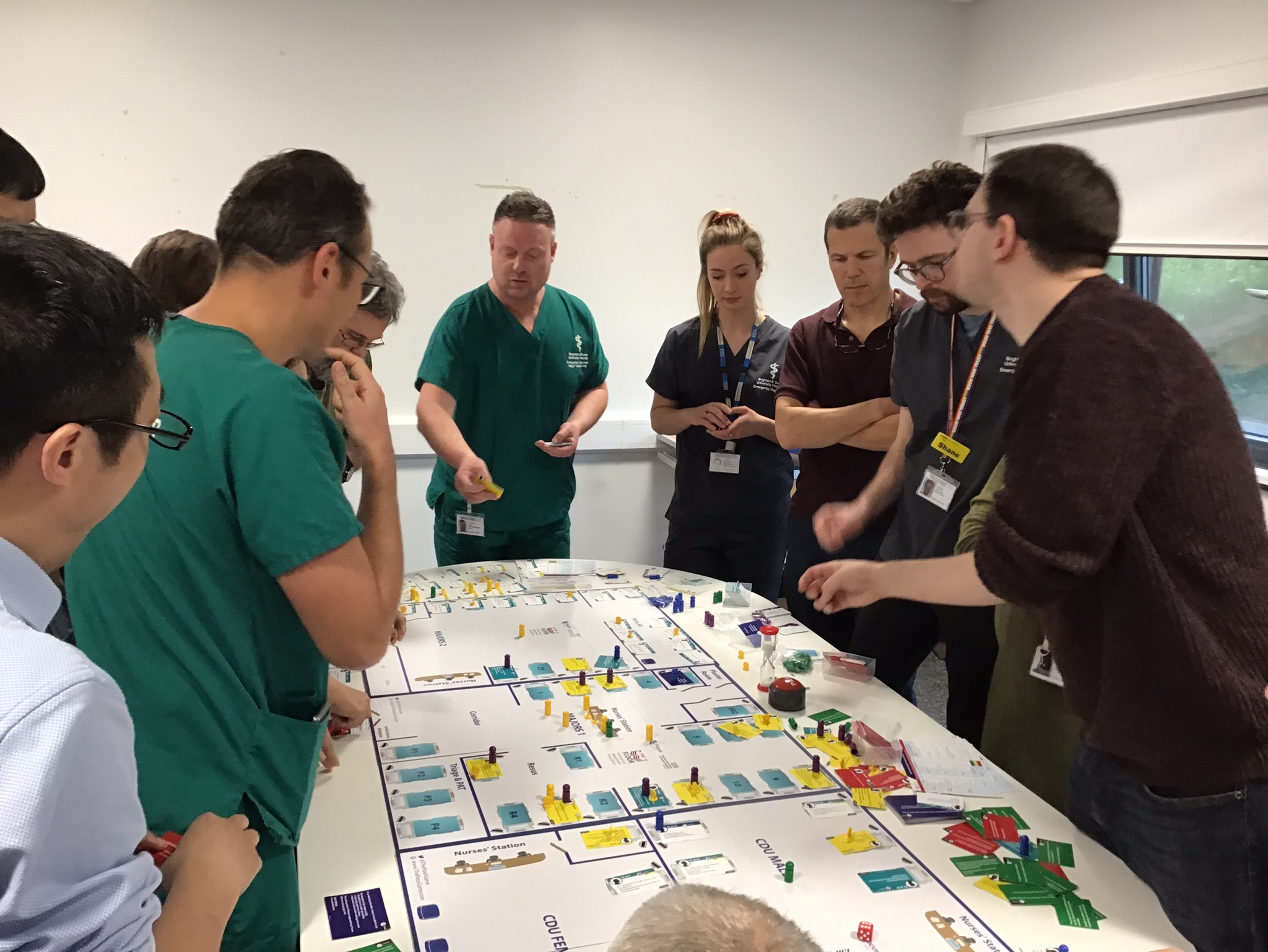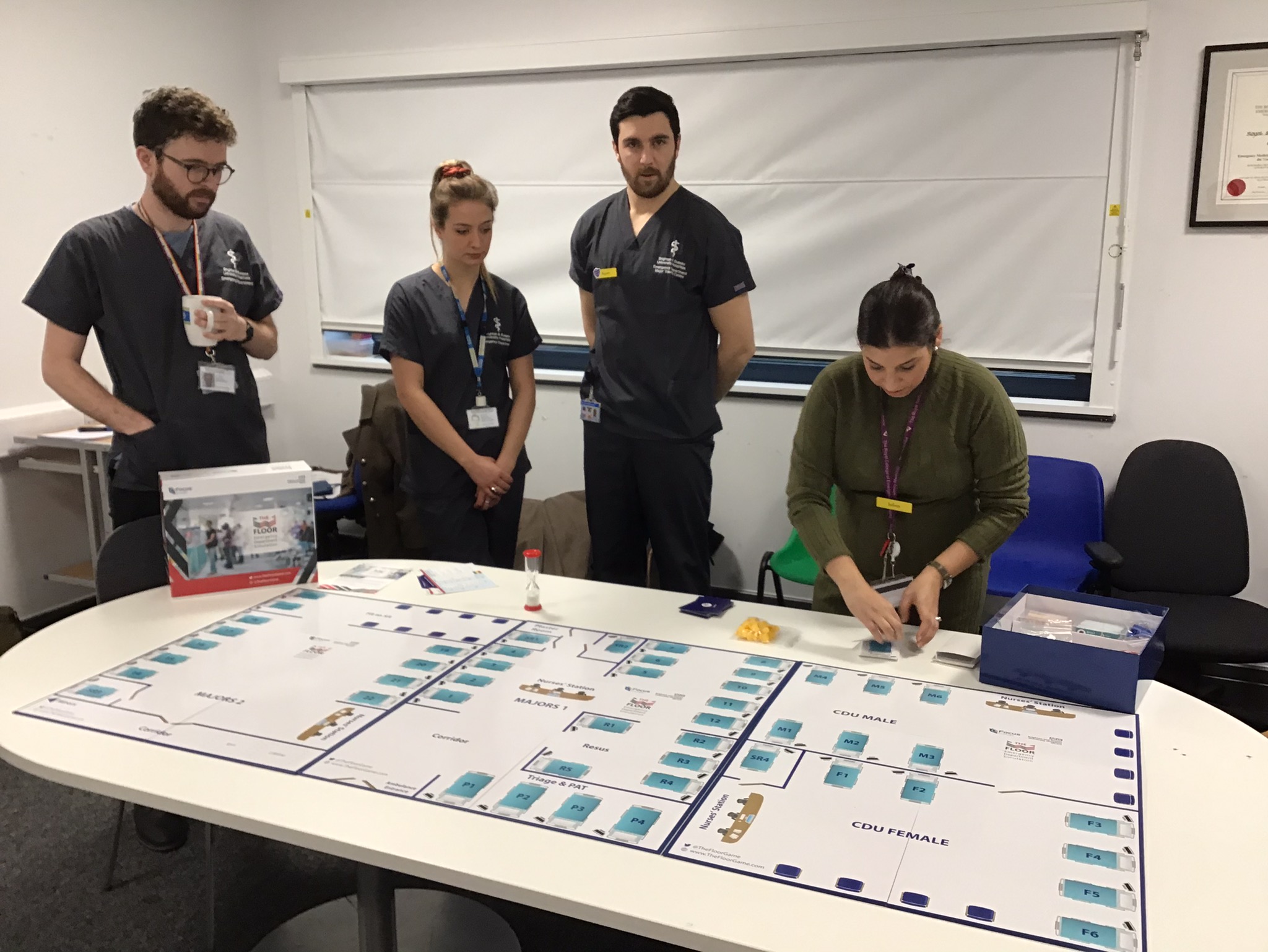 ×
BSUH Maj Incid Short Clip